Join and ComeTrue Full-Color 3D Printing !

3D Printer Installation

3D Printer Before Printing

3D Printing Post-Process
3D Printer Routine Maintenance

Join and ComeTrue Full-Color 3D Printing !!

Lovers Story from ComeTrue3D Printing

3D Printed biomedical Heart Model

ComeTrue3D loves Super Mario Run in 3D printing !

3D Scanned Figures

3D Osaka Castle
ComeTrue® T10 Full-Color Powder-based 3D Printer
Overview
ComeTrueⓇ is an innovative 3D printer integrated with own designed inkjet printhead, print engines, software and patented ComeTrueⓇ Binder Jetting (CBJ) 3D printing technology.

Utilizing the ComeTrueⓇ Print software to slice the 3D files. ComeTrueⓇ builds up parts layer-by-layer by depositing a liquid binder onto thin layers of composite powder. Finally, the completed will also can be infiltrated with different infiltrants to make parts tough and polished.
Compared with other 3D printers, ComeTrueⓇ advantages in faster print speed, superior equipment, cost-effective and better after services. ComeTrueⓇ can be applied in a wide range of applications such as education, 3D scanned figures, lithophane, architecture, geospacial, arts, bio-medical and healthcare...etc.
Feature
No extra support structure needed
Complicated models 3D printable
Fast 3D printing speed
Versatile applications on figurines, architectural, bio-medical and digital art 3D models printing
*Appearance for reference only and may vary.

*Appearance for reference only and may vary.

Can build complicated 3D models !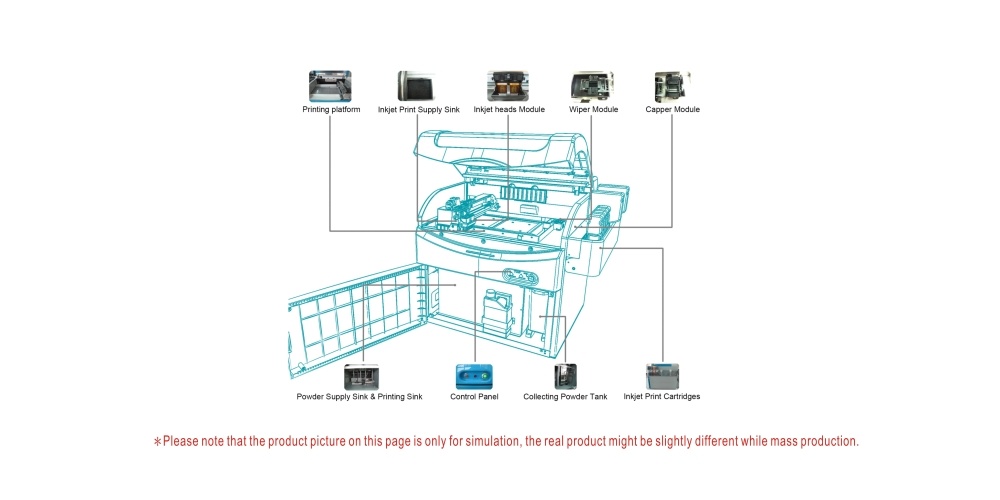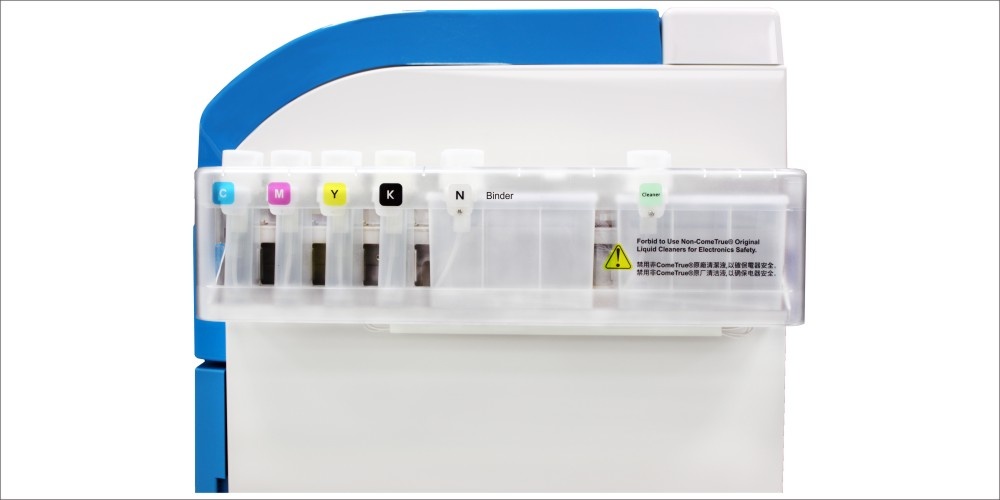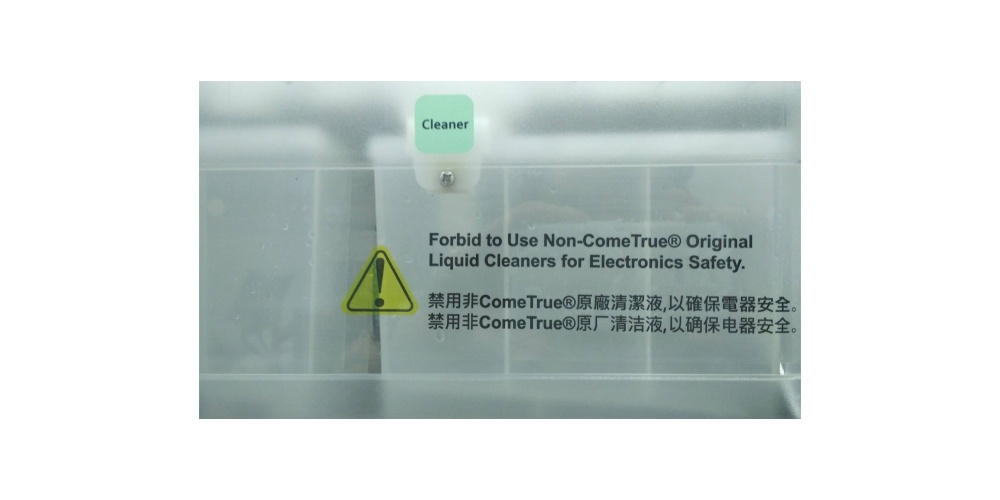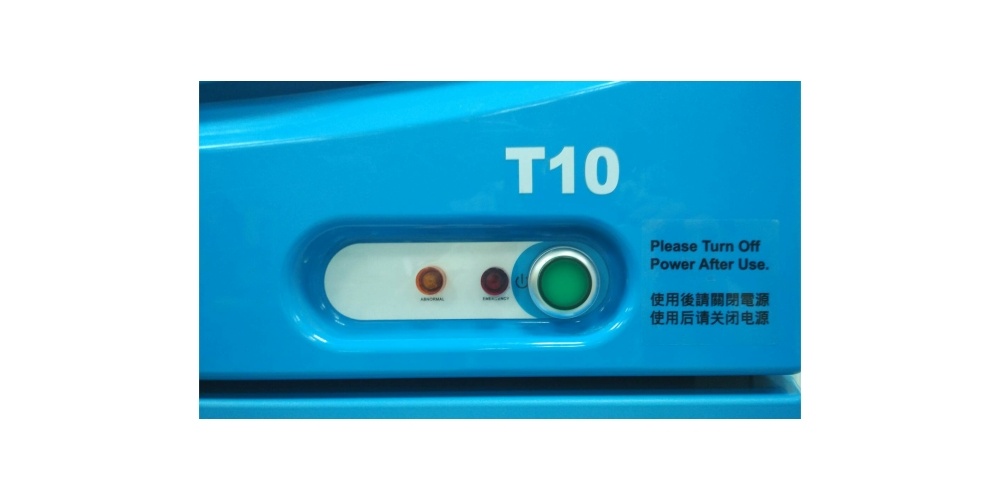 Specification
Color
Full-Color
Build Size
200x160x150(mm)
Size of the Machine
80x62x70cm(WxDxH)
Net Weight
60kg
Type
Desktop
Max.Vertical Build Speed
20mm/hour
Z axis layer thickness
0.103mm or 0.12mm (selectable)
Resolution
1200 x 556 dpi
Number of inkjet head
2
Nozzle number of the print head
4800 (Each print head 2400 nozzles)
3D Printing Slicing Software & File format

ComeTrue Slice: STL, OBJ (can apply WRL(VRML), 3DS, PLY, etc. via PixiRite Preparation Software)

Port
USB 2.0
Certification
CE, FCC/IC
Operation system

ComeTrue Slice: Windows® 8.1 / 10(above ver.1607) 64bit

Power requirement
100~120V/MAX 2A 50/60Hz or 200~240V/MAX 1A 50/60Hz
Consumables

TJ-865CM (Print head for clear, cyan, magenta binder)
TJ-865YK (Print head for clear, yellow, black binder)
TC-31 (Liquid Cleaner) 500ml
TB-31N (Clear binder) 500ml
TB-31C (Cyan binder) 100ml
TB-31M (Magenta binder) 100ml
TB-31Y (Yellow binder) 100ml
TB-31K (Black binder) 100ml
TP-71 (Composite Powder) 3kg
TI-915 (Single quick hardening infiltrant) 500g
Note:
1) Dry Vacuum Cleaner is required. Suggested specification: Tank Capacity >= 17L
2) Specifications subject to change without notice. Appearance for reference only and may vary.